[box=#0000ff, none, none][box=#000000, none, #333443 1px solid]
FullMoon Observatory
You can be the moon and still be jealous of the stars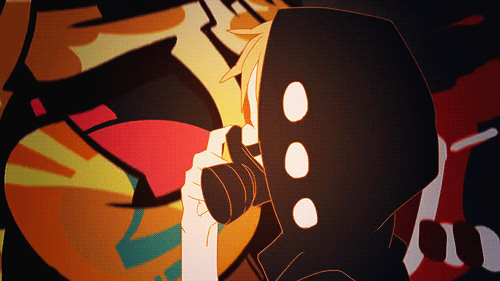 About Me
Heyo! I'm a Brazilian dude at age 22 who has absolutely no clue what he's doing with his life and is instead of trying to figure it out, is RPing some of his favorite characters from media in the internet. That said, I genuinely do want to become a writer one day (even if maybe not as my actual job) so I suppose this is all just practice in the end. Plus, it's fun, and that's all that matters.

I love playing video games (particularly fighting, adventure, platformers, and RPG games) and I also tend to prefer watching cartoons and anime to watching live-action series, but that doesn't mean I'm unwilling to try them out if I think they might be a good watch! In terms of music, I listen to a lot of Vocaloid, but I honestly don't have any really defined tastes and as such, I just listen to whatever I think sounds nice!

I'm a fairly quiet guy and I don't like to bother people with stuff that's not important, so I kinda have issues properly communicating with people sometimes but I'm trying to get better at it.
Roleplay Preferences
My posting rate tends to be a bit irregular but I try my best to post as soon as I can, trying to post at least once a week. However, as my number of characters grows I have more stuff to keep track of, but I still try to not take longer than a month to reply to something. I don't mind if you have a slower post rate, as that usually means I can just focus on the faster moving threads for a while without having to worry too much about getting overwhelmed.

In terms of post size, I don't care about how long your posts are as long as I have something to work with. My posts themselves tend to fluctuate in terms of length but they're usually fairly short!

I'm not picky about threads! If you have any idea or just want one of my characters to meet up with yours, even if it doesn't amount to much outside of them just talking to each other and maybe becoming friends/enemies in the process, I'd be up for it! Of course, if you have anything in mind that will have some more long-term effects, that's just fine too! Group threads with no posting order I can enjoy as well, as I like having multiple characters interact at once and see how they bounce off each other.

I personally enjoy doing simple slice of life things where characters are just hanging out and doing stuff together, but I'm not against drama happening, not at all, as long as it has a purpose and results in some good character exploration and development, I'm all for it! I love writing my characters going through all kinds of difficult issues and then finding a way to overcome the difficulties thrown their way.

In general just tell me (be it by PM or posting in this thread or through Discord, whatever) if you wanna do something with any of my characters and we can get right down to it!
Limits
Although I don't mind angst and potentially breaking my characters, I do want them to get better once bad stuff happens to them so I'm not very interested in doing things that are overly depressing. Other than that, I don't like excessive gore but I can deal with some if need be. All in all, just don't go too overboard with making things dark and we'll be fine.

As far as sexual content goes, I'm not completely against it but I have 0 practice actually writing anything sexual so if you wanna do that with me, expect it to suck. On that note, I would only feel comfortable writing sexual stuff with people I know well as otherwise it'd just feel awkward to me.
Check out my characters below!
​
[/box][/box]
Last edited: