American Horror Story
you should see me in a crown
Posts

354
Location
Age

Late Teens??
Gender

Male
Race

Anti-Christ
Occupation

Harbinger of the Apocalypse =)
Alignment

Chaotic Evil
Relationship Status

Unattainable
Profile
Organizer
Directory
Basically I would take literally any single person from American Horror Story, any series, anyone. Just fling 'em at me, I am here for all of it. I've popped a couple of specifics in this thread because they're people I can think of plots for off the top of my head and there's so many. I've also added a couple of CAOS charries because I love the crap out of crossing these universes over, plus we already have an Ambrose so. Gimme more.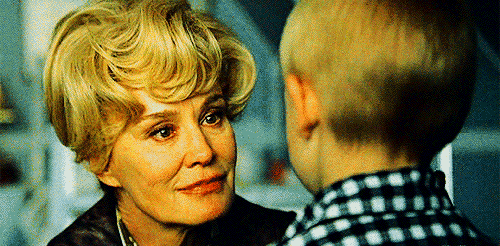 Constance Langdon aka Grandma
| AHS: Murder House & Apocalypse | It's mean to say you don't want to see ur baby grandson, Gramma, why u abandon me? I just want a huuuuuug. A really tight one. Where u can't breathe very well. ilu =(
Also heads up Tate and Violet are here too so enjoy that.
The Countess
| AHS: Hotel | Where did you get ur wardrobe from, I would like some style advice on what to wear at the end of the world if that's cool with you? Also you appear to have a cool hotel here in Pandora already and I would like a guided tour of it and the creepy ghosts, thnx. Can we just laze around in the penthouse and be fucking fabulous?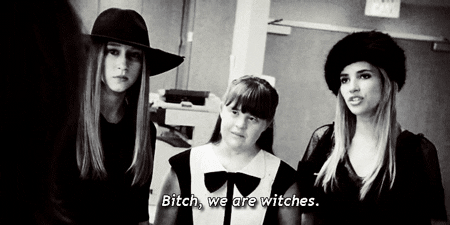 Any of the Coven Witches!
| AHS: Coven & Apocalypse | Ugh didn't I already kill you people? Just freakin' die already and stay dead. Y'all are like roaches, which is fitting as they're also the only thing that would survive the apocalypse. See what I did there. I hate you all. Loljk Cordelia ur okay for short periods but don't come at me with ur feels it makes me uncomfortable. >.>
Zelda Spellman
| Chilling Adventures of Sabrina | Ur the Aunt I never had but wished I did. Can I just come live with you guys, you seem awesome, hail satan amirite? ilu a lil bit, adopt me, just...anything let me love you.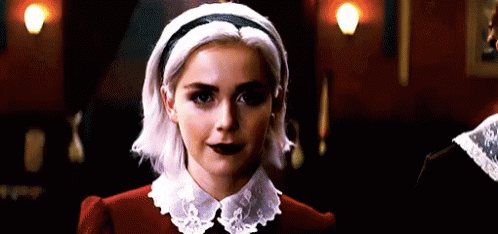 Sabrina Spellman
| Chilling Adventures of Sabrina | Nice. Style. But you seem to have this annoying good streak and I'm pretty sure we can figure that out between us, I'll corrupt you and you can show me the light, how does that sound? We'll see who wins.
Last edited: