Marvel Universe
[box=none, none, #e61d2f 3px double]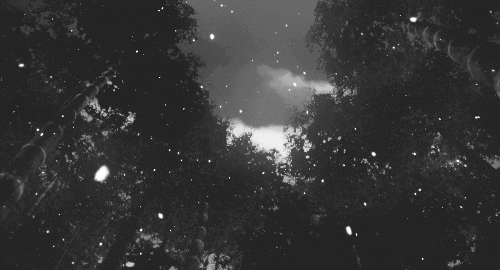 Snow flurries delicately from the evening sky and dusts the grounds with a fine powder, but none of it is cold to the touch—at least not uncomfortably so. The view is clear whether upon entrance from the Gatehouse or from the vantage of dormitory balconies: a large patch of the untamed woods near castle grounds has been cordoned off as a safe haven (within a safe haven) for the night.
The snow-touched evergreens are wreathed with fairy lights, and music alternating from classical strings to the bopping of a DJ. The largest tree of all marks the centerpiece of the venue. For those weary of dancing, walking, or even standing, plush lounge seats dot this area of tables adorned with what seems like every variety of roasts, vegan alternatives to roasts, pastries, and snacks. There's a stand that operates as a makeshift bar serving anything from lattes to butterbeer to firewhiskey, but any alcoholic drinks will, of course, require some form of ID.
Gary the Gnome Bartender has his eye on any funny business
.
Available activities in the general vicinity of the
center
includes a tent (larger on the inside) for blackjack (no hookers), poker, and other house games. A random pool table (that can turn into a foosball table if you figure how to flip it around) sits awkwardly on the side of it all. And also, of course, Dance Dance Revolution.
It's much quieter further along from the tree and deeper in the woods, but attendees are advised not to step beyond the final demarcation of the fairy lights. This way, groundskeepers won't have to spend their early morning fishing for lost and hungover souls in the enigmatic Schola wilderness, if you please.
tl;dr- this is a fun and chill event, and due to the number and nature of the people keeping an eye on things, any attempts at outlandishly blowing up the aforementioned fun and chill will be quietly shut down tyty. OTHERWISE, this thread has no posting order. One-off posts, one-liners, random spontaneous interactions, branching off into private interactions and/or private threads etc etc all welcome. also feel free to play fast and loose with the venue/attendees/entertainment within reason!!! <333
[/box]
Last edited: