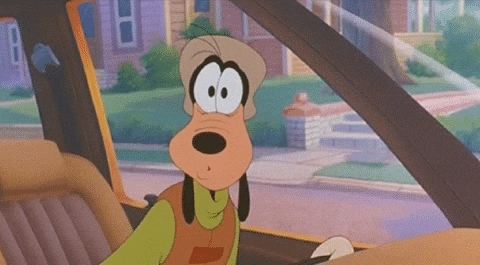 About Me
Not much to say really. I've been rping off-and-on for about 12 years, starting with Neopets' chatroom and Naruto-based forums. I lean towards muses from video games and anime, such as the Mother series and Fate; although, I have been known to play characters from live action shows, like OUAT. I grew up on Pokemon and Digimon. Basically, if it aired Saturday mornings, I probably watched it.
What kind of plots/threads do you prefer?
Something short-term normally. If the plot only lasts a couple of threads, I'm good. Long-term plots require a lot of dedication, time, and focus, things that I'm running low on these days. xD
In terms of type, I'm open-minded. Admittedly, I'm weak to anything involving action and adventure. Mystery mystifies me. Horror, to an extent, draws me in as well. So long as it isn't R-rated or grody, I'm game.
Honestly-speaking, I'm a bigger fan of random encounter. The spontaneity of an open thread excites me the most!
What kind of plots/threads would you like to avoid?
Romance is a big one. I rarely pick-up characters that are very shippable to begin with, either due to age or mind-set.
How do you prefer to handle combat and injuries?
I do my best to be as fair as possible when threading a fight. I'm comfortable with the thought of my characters losing. Situations where someone might die are handled based on the characters' canon, i.e. Ana comes from an rpg where opponents don't die. They're either knocked unconscious or regain their senses. Ana will never, ever try to kill anyone.
I try not to write out my actions as if they're certain to hit, unless we've discussed things prior.
How do you prefer to handle relationship development (friends, enemies, romance, etc.)?
I like for things to happen naturally. If our characters vibe then they vibe. That being said, I'm open for discussion too.
Preferences on potentially triggering topics in roleplay?
I have zero triggers. Zilch. Nada.
What are your post length preferences?
It varies on what's going on in the thread. I can write out as much as four paragraphs to as few as one. If it's an action post, it's probably going to be a couple of paras in length. If our characters are just shooting the breeze, again maybe a couple to three paras long. If it's an intro post, I'm trying to set the scene, so it'll likely be the longest post that I write in the thread.
I don't like to spend a lot of time lost in my character's mind, unless it's appropriate for the scene.
How often do you like to reply to threads?
At the very least, I can guarantee you a post a week. At the very most, a post or two a day.
How long are you willing to wait for a reply?
Take as long as you need. If it's been longer than a month, however, I'll check to see if you're interested in continuing. Again, no pressure.
Would you like to rapid-fire threads?
Occasionally, sure!
How do you feel about group threads?
The more the merrier, I always say. I want to thread with as many players as possible and get to know as many characters as possible.
How do you feel about godmoding/powerplaying?
Please don't control my characters' actions!
How do you feel about post-splicing? (i.e. Someone replying to each piece of dialogue in your post separately)
I'll roll with it. It's no biggie.
Spontaneous or pre-planned plots?
I'll take them both with a side-order of fries and a root-beer float.
Anything else?
Oh! Could you super-size those fries too?
Last edited: