BBC Sherlock
[box=#514751, #bbb8b6, #332a33 6px solid]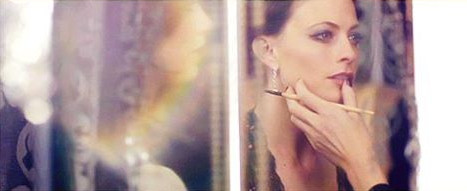 "Mr. Sherlock Holmes was beaten by a woman's wit. He used to make merry over the cleverness of women, but I have not heard him do it of late. And when he speaks of Irene Adler it is always under the honourable title of The Woman."​
[/box]
[box=#514751, #bbb8b6, #332a33 6px solid]
Statistics​
Name: Irene Adler
Alias: The Woman
Age: 32
Birthplace: London, England
Current Residence: Pandora Town, Pandora
Occupation: Dominatrix, Owner of Vice Escorts
Income/Salary: High
Sexual Orientation: Sapiosexual, bisexual
Relationship Status: Single
​
Physical Characteristics:
​
Height: 5'3"
Measurements: 32-24-34
Ethnicity: Caucasian
Eye Color: Blue
Hair Color: Dark Brown
​
Religion: Agnostic, Raised Catholic
Personality:

ENTJ


Alignment:

Chaotic Neutral


Desires: Control, power, security, safety. To be able to manage and obtain all these things herself.
Fears: Loss of control, having someone else call the shots for her or have power over her choices and/or body.

[/box]
​
Last edited: