Player
Okay, so I binged this series in, like, a week, and HOT DAMN. LIKE....DAMN. Much like RWBY, ATLA and Voltron, it manages to balance darkness and humour, and the characters are just amazingly written. They're not afraid to kick the status quo, at all, no character is without flaws or good points, or really ever feel superfluous.
Also, I would kill you all for AAAARGH!, and I 100% want to punch Merlin.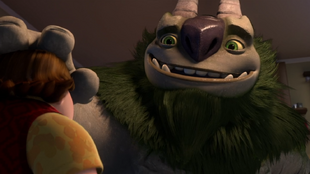 Look at the purest cinnamon roll.